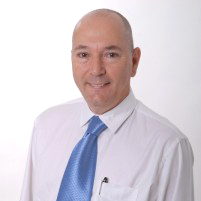 Article: Aging Child Survivors
Dr. Yoram Barak is an assistant professor of Psychiatry at the Sackler School of Medicine of Tel-Aviv University, and director of the Psychogeriatric Department at the Abarbanel Mental Health Center. Trained in medicine and psychiatry at the Sackler School of Medicine, he became an Israel Medical Scientific Council Specialist in Psychiatry in 1993, and was awarded a Masters in Health Administration from Ben-Gurion University of Beer-Sheva, Israel in 2004.
Dr. Barak is also a consultant for the National Multiple Sclerosis Center in Israel and a special consultant on Positive Psychology for the Israel Defense Forces. He was president of the Israeli Association of Old-Age Psychiatry, and is currently on the editorial board of the Israel Journal of Psychiatry and the Open Psychiatry Journal. Research interests include multiple sclerosis, cancer, depression, schizophrenia, obsessive–compulsive disorder, suicide and geriatric psychiatry. He has published extensively in these areas, and is author and co-author of over 150 peer-reviewed journal articles.