Poetry Collections: Spring 2020; Spring 2019; Spring 2018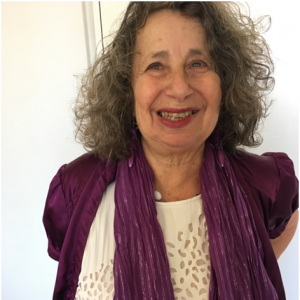 Betyna Bock was born in Prague in 1946 after War War II. She emigrated to Sydney in 1948 with her parents, who were Holocaust survivors. Betyna began to write poetry and prose when she was 12 years old. She attended the Conservatorium High School of Music and then the University of Sydney, where she studied psychology and music. Later on, she also took up singing.
After graduating from university, Betyna went on to practice as a psychologist/psychotherapist. She now works in private practice under her married name Bettina Ebert. Over the past fifteen years Betyna has sung Yiddish and Hebrew with her daughter Nogah. Her son Benjamin has followed in his mother's footsteps to become a psychologist. Betyna's current poetry is about her experiences as the only daughter of her Holocaust survivor parents.