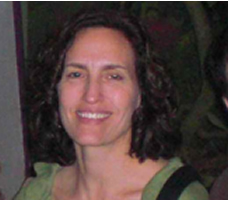 Administrative Director, Nazi Victim Services Program
Selfhelp Community Services, Inc.
Articles: Witness Theater in New York: Transforming Holocaust Survivors, High School Students and Communities through Therapeutic Theater
Adeena Horowitz is the Administrative Director of Nazi Victim Services at Selfhelp Community Services, Inc.  She has worked in the field of aging for over 20 years and at Selfhelp since 2000, both in her current position and as the Program Director of the Nazi Victim Service Program in Washington Heights and Penn South Program for Seniors.  Ms. Horowitz currently provides administrative oversight for the Washington Heights and Queens Nazi Victim Services Programs and coordinates special projects in the Nazi Victim Services Program.
Prior to her employment at Selfhelp, Ms. Horowitz worked at the New York City Chapter of the Alzheimer's Association and at the Jewish Home and Hospital.  Ms. Horowitz is a licensed social worker and earned her graduate degree from the Hunter College School of Social Work.
Selected accomplishments:
Project Manager for Witness Theater in New York, overseeing its expansion to four sites in 2015-16.
Organized Selfhelp's International Conference for Professionals Working with Holocaust Survivors.  This two-day conference in honor of Selfhelp's 75th anniversary attracted 300 participants.
Coordinator of Selfhelp's Memoirs Project that matches young professional volunteers with Selfhelp Nazi victim clients to record their histories.
Founding member of Selfhelp's Continuous Quality Improvement Leadership Committee.
Graduate of Selfhelp's Advanced Leadership Program.
Presentations:
Unique Intergenerational Programs for Holocaust Survivors
June 19, 2013
New York University, Silver School of Social Work
"Global Health and Well Being: The Social Work Response"
Panel participant of collaborating organizations
Hunter College, Lois V. and Samuel J. Silberman School of Social Work
December 2, 2009
"Holocaust Survivors: Stories of Resilience"