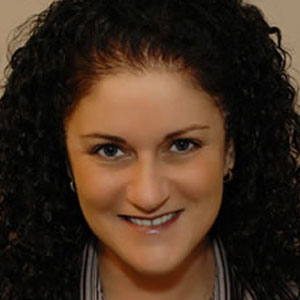 Article: A Partnership Model to Reduce Isolation and Enhance the Well-Being of Survivors in Palm Beach County's Gated-Communities
Jenni Frumer, PhD, LCSW, MSEd is currently the Director of the NOW for Holocaust Survivors Initiative at MorseLife Health Systems and is also the Director of Strategic Initiatives for the NEXT GENERATIONS of Holocaust Survivors.
She is an Adjunct Professor for Fordham University, teaching macro social work practice; an Adjunct Professor at Lynn University in the College of Business and Management, teaching graduate courses in human resources management as well as in the College of Arts and Sciences, where she teaches graduate courses in public administration. Dr. Frumer also teaches public administration courses at Barry University and is an Adjunct faculty at Creighton University, teaching a PhD course in Qualitative Research Design.
She earned her PhD in Human Capital Management from the College of Business at Bellevue University, NE. Jenni is a graduate of both the Wexner Leadership Training program and the Alliance for Children & Families Executive Leadership Institute (ELI), at the University of Michigan.
Dr. Frumer is the former CEO  of Alpert Jewish Family Service (AJFS) and The Levine Jewish Residential and Family Service (LJRFS) in West Palm Beach, Florida. She has over 35 years in nonprofit leadership and is the President of Jenni Frumer & Associates LLC, consultants for organizational management; specializing in organizational culture, change management, leadership development, talent management, executive coaching, community outreach strategies, accreditation readiness and program design and development.
Jenni is licensed as a Clinical Social Worker and Mental Health Counselor, has National Board Certification in Geriatric Counseling, a Certification in Geriatric Care Management, has an Aging Life Care Professional certificate and has been a Florida Registered Guardian.
She is a Team Leader for the national Council on Accreditation (COA); conducting site visits of other social service agencies and US Marine Corps installations, both domestically and internationally and recently served on the Board of COA. She served on the New Age of Aging Leadership Advisory Committee; the American Society on Aging (ASA) membership and Aging Business and Finance committees.
Dr. Frumer has written and published articles on geriatric social service systems, engaging Baby Boomers and community engagement models in the work of non-profits. She has also presented extensively both nationally and internationally on several topics related to non-profit administration, business initiatives and cultural competence training in trauma and working with Holocaust survivors and their families.
She co-hosted Leadership Matters on VoiceAmerica internet radio show. She has been an Adjunct Professor at Nova Southeastern University where she taught Graduate courses in Gerontology and Administration. Dr. Frumer assisted in the development of and was an instructor for the on-line Alfus Patient Advocacy Program at the University of Miami.