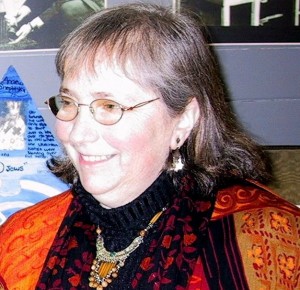 Article: Aging Holocaust Survivors: An Evolution of Understanding
Paula David MSW, Ph.D is a partially retired professor, still lecturing part time in gerontology and clinical practice courses at the Faculty of Social Work at the University of Toronto and the Chang School of Continuing Education at Ryerson University.  Following art school and a BA in Art History, she received her MSW and PhD at U of T with a Collaborative Degree in Social Work and Aging. She was also one of the developers and still involved with the Azrieli Foundation and its Sustaining Memories Program. She continues to consult with and provide professional development programs for Jewish organizations that focus on maintaining best practice support for aging Survivors.
She spent twenty-plus years at Baycrest Centre for Geriatric Care, a large continuum of care campus in Toronto.  With support from the Claims Conference, she initiated a comprehensive Holocaust Resource Program that provided clinical, educational and intergenerational programs working with elderly Holocaust survivors and their families. Both her academic and clinical research focused on aging Holocaust survivors' views on their own mortality, death and dying.
With her background in the visual arts, adult education and community organization, she has developed teaching modules for professional staff working with survivors of genocide and clinical issues of post-traumatic stress disorder. She has travelled and published extensively, sharing her experience and knowledge with both professional and family caregivers.  In her spare time she plays in a band, enjoys tea parties with her grandchildren, maintains her community volunteer work and has rediscovered the joys of painting.