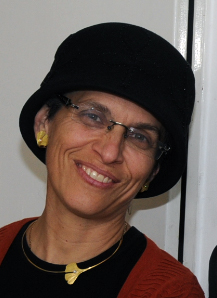 Article: SNOEZELEN ROOMS: PRESERVING MEMORIES OF HOLOCAUST SURVIVORS WITH DEMENTIA
Rakel Berenbaum has a B.A. in Education and Computers, and an M.A. in Gerontology. She has over 30 years of experience in the field of aging, working primarily with people with dementia. She was director of one of Melabev's Day Care centers, has worked extensively with volunteers, and has developed learning materials to teach about aging, including three books she edited on dementia care.
Rakel's in-laws are survivors, and she encourages them to share their stories and lessons from the time of the Holocaust with the younger generation.